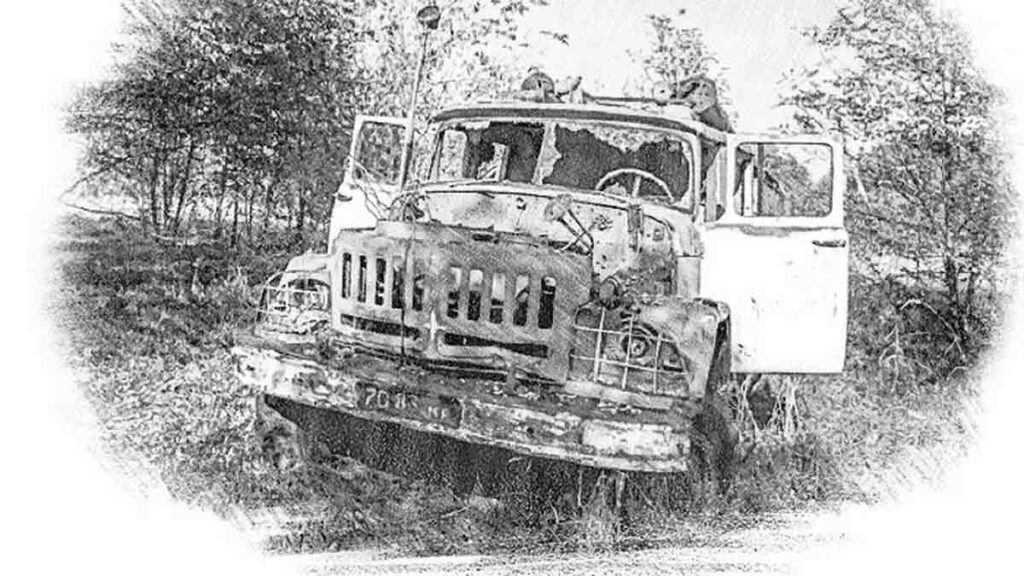 Many people are probably familiar with one of the most persistent Ukrainian "environmental horror stories". Its essence is that our state can become a "disposal of nuclear waste". Does such a statement really have any foundation? What is the current state of the nuclear power industry in Ukraine in general? And what are the prospects for its development? How realistic is it for our state to switch to "green" energy sources? And how economically feasible is it? How are these issues related to the Chernobyl nuclear power plant? Let's find out.
Andriy Burgomistrenko, the Director of the Ukrainian State Enterprise RODON Corporation, shares his vision of the prospects for nuclear energy in Ukraine.
"… There is no point in proving or explaining why power industry is one of the key economic sectors in Ukraine. However, the industry has a lot of problems now. The deterioration of nuclear power facilities is extremely high. This was publicly announced by specialists last year. Environmental officials claim there is an inevitable transition to alternative energy sources.
Everything will be soon replaced by "green" energy! What a perfect solution! But does everyone understand that renewable energy needs generation? This period does not coincide with the power consumption mode. Therefore, certain compensation must be carried out through other sources of electricity generation.
All these are part of one process. And we should not interrupt it. From what sources should this be done? The answer is obvious. Those that, although worn out, continue to work today. Conclusion: You can't just give up thermal power generation instantly!
Also, we must take into account social component. For example, the workers of the Chernobyl Exclusion Zone are a separate social system. They work in difficult conditions. So, you can't fine people just because of cutting costs. Also, you cannot close state mines. They provide jobs for many thousands of people! Moreover, you need to take care of them. This is a matter of social protection of citizens.
Long-term projects: new generation capacity
The transition to the most environmentally friendly energy sources at fair market rates is a long-term process. But in the meantime, we've got what we've got. And we must generate the required amount of electricity and provide the country. You cannot turn off one thing while the other has not appeared yet.
So, to enter into long-term projects and create new generation capacity, it is necessary to ensure institutional continuity. We need nationwide projects, adopted by previous leaders, and supported by present and future ones.
It's easy to come and say: we will give up plastic bags tomorrow. This is not a software thing. This is an initiative! And it is impossible to substitute initiatives for the absence of state programs aimed at long-term effect. We need not so much initiative, but the implementation of state policy in the nuclear industry.
Private investors are present in literally all areas of generation. Only the nuclear industry is a complete state monopoly. There is a monopoly, but practically no control. This monopoly has led to an actual lack of government and provided huge profits to private contractors from overseas. So, Ukrainian structures should be created to implement promising long-term state programs in the nuclear industry. They should accumulate their own experience, pay taxes in Ukraine, and create jobs for the Ukrainian population.
There is an inverted pyramid system in our country now. The Ministry of Finance dictates its conditions in most projects. And it doesn't really matter whether the task is completed or not. Many complex issues are often overlooked. For example, questions about the "survival" of the Chernobyl plant, its social burden and its important role from an environmental point of view. ChNPP is a city-forming enterprise for the city of Slavutich and some other settlements, which employs 2,400 people.
All tasks related to the decommissioning of the first three power units have not been resolved yet. This is a non-trivial project for any state. Finally, a new storage facility for spent fuel was built and handed over to the Chernobyl station. Now, we need to implement the movement of the spent fuel, stored there, and to ensure that all scheduled procedures are followed. But who will finance this? The plant doesn't generate energy and doesn't receive income. So, at the expense of what funds should the ChNPP be decommissioned?
None of the state programs provide for funding for the decommissioning of the Chernobyl NPP
For a long time, the main attention at the Chernobyl NPP was paid to work on bringing the 4th power unit to a safe state. However, funding from international donors ran out after the construction of a new secure confinement known as the Arch. Attention to the Chernobyl NPP has subsided. The state has got alone with the arch in the middle. The Chernobyl power units stopped almost 20 years ago. And now they are like the "Sword of Damocles" above us.
But this question can't be left forever open. The Chernobyl NPP decommissioning program should be implemented sooner or later. But for some reason, the state does not raise the issue of social protection of citizens. So, what should people working there, and who will soon be laid off, do? For example, the French have a full cycle of nuclear fuel and radioactive waste management. There are fuel reprocessing plants and enterprises for the production of new fuel from the seized uranium and plutonium.
The Chernobyl Exclusion Zone also has opportunities for additional production. This is both the territory of a 10-kilometer zone and a powerful organizational infrastructure. So, why do we need to pay money to French or Russians to recycle our nuclear waste? Perhaps it would be more expedient to invest money from the radioactive waste fund in the creation of an industrial complex in Ukraine. Thus, we, together with private investors, can meet the needs of the industry and occupy the population of Slavutych and nearby territories. But who even compared the cost of these two options: to pay someone or to recycle it yourself?
If a new storage facility is used for all Ukrainian spent nuclear fuel, it makes economic sense. But if we use it only for the storage of recycled waste from the Rivne NPP, there is no point. The fact is that the project will not be technologically justified due to the small storage area. But it can expand gradually, like in Great Britain at the Selefield site.
And there are two completely different things: to build with an eye on our own infrastructure for the reprocessing of spent fuel or to do it under one international treaty. The answers to these questions should be in the national program for the management of spent nuclear fuel and radioactive waste. However, we don't have such a program yet.
What is nuclear power in Ukraine?
Nuclear industry developed in very specific conditions. All expertise was outside Ukraine. Electricity was sold at reduced rates, making it possible for thermal and "green" generation to afford higher rates. As a result, we have the current tariff for consumers.
Using nuclear electricity as the main source of energy is the shortest way to solving most environmental issues. First of all, this concerns the problem of greenhouse emissions into the atmosphere. Nuclear power avoids the use of coal, wood and gas to generate electricity.
As a result, there is no environmentally friendly way to dispose of waste, produced by thermal generation.
The thermal method of generation also has its own waste. The result of this process is a large amount of slag that does not go anywhere. So, this is impossible to dispose of it by using environmentally friendly way. Road construction uses some of them. But there are types of slag, simply stored at separate sites. And there is not a single technology that would allow working with this waste!
There is international experience in nuclear power of absolutely complete life cycle of using by-products of electricity generation. Perhaps this is one of the most regulated and progressive industries. The slightest contingency related to a nuclear power facility becomes an object of publicity. Against this background, work is being done on mistakes, conclusions are being prepared, and measures are being taken so that this does not happen again. Is there a similar situation in other industries such as thermal or hydro generation? We just don't know this.
It's too early for the nuclear industry to write obituaries
Today, the global trend tends to re-evaluate the judgment that nuclear power is not environmentally friendly. On the contrary, it is 100% environmentally friendly in terms of power generation. Yes, it has by-products from this process. But using all available technologies that are constantly developing, handling this waste is really safe!
European countries are an example of environmentally friendly production for us. For instance, Switzerland. This country has not abandoned the production of electricity using nuclear energy. In addition, there is an organized full life cycle for further handling of processed products. There is a similar experience in Great Britain, France and other countries.
Unfortunately, no one energy company in Ukraine earns as much as European ones today. Therefore, they do not have the opportunity to spend $ 2-3 billion a year on the development of their own infrastructure. As a result, we have to carefully calculate the cost of each storage or infrastructure facility.
Sometimes it is better to invest in technology, as a long-term perspective, to use existing storage facilities instead of building new ones. To do this, the relevant ministry should have appropriate target Programs. They should contain answers to questions. Which technology and financing plan do we choose? Who is responsible for implementation? And which international partners should we attract?
Radioactive waste and spent nuclear fuel will not disappear anywhere from our territory. New nuclear power units will not appear overnight to replace the existing, dangerous, obsolete ones. In any case, the current situation needs correction and bringing to a qualitatively new level. We have enough internal motivation, strength and ability to analyze. We know how to draw conclusions, propose, and finally, take it and do it in order to change something.
It's too early for the nuclear industry to write obituaries! We know how to understand our own mistakes and draw conclusions from them. But this requires consistency in solving problems. The main motivation and a matter of prestige should be no one's own mercantile ideas, but the successful solution of tasks of a national scale. Optimism is necessary. But it must be a kind of realistic optimism, based on the understanding that there are no problems, but there are unresolved tasks."