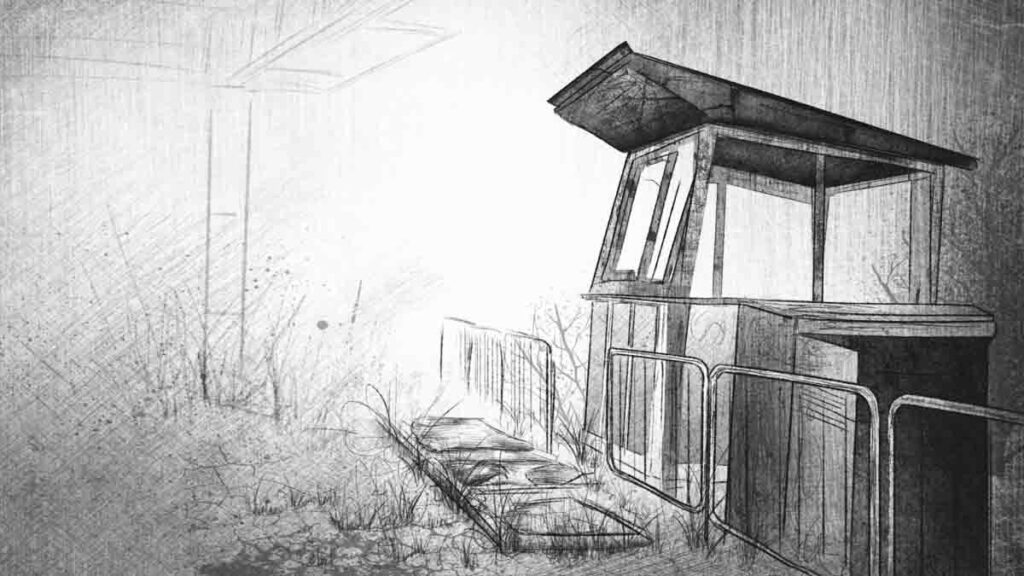 The Chernobyl special plant is one of the institutions that fall under the control of the State Agency of Ukraine for the Management of the Chernobyl Exclusion Zone. The special factory employs real fans of their craft, most of whom spent their entire lives in the exclusion zone.
The personification of a typical "liquidator", an enthusiast, a dedicated professional is a fitter of the section of instrumentation and automation of the production department, Mikhail Bukov. He was a direct participant in the construction of the "sarcophagus", which covered the fourth power unit after the explosion, and, it would seem, an inconspicuous performer of the most important and dangerous tasks, a small screw, without which there would be no victory over the invisible enemy – radiation.
For more than 30 years, Mikhail Mitrofanovich has dreamed of systematizing his memories of the events of the night of April 26, 1986, and setting them out on paper so that future generations would have the testimony of an eyewitness, then a young man whose fate was disfigured by a "peaceful atom".
And so, at the cost of great efforts, Mikhail Bukov, a 60-year-old experienced specialist now, managed to write a book of memory, in which the memoirs of many of his colleagues, scattered throughout the world today, are reflected. These memories are a kind of gift to simple liquidators who have long been unable to come to the exclusion zone annually on April 26 to meet and socialize.
"I realized at some point that there were so many people, events, destinies around me. I am not alone in this big world. I presented an image, a tree. My whole life is its trunk, and the branches from it are my deeds and actions, these are meetings with other people, participation in their lives, my family, my children, relatives and friends. This is me and my life," he writes in his book.
"… Working for the aftermath of the Chernobyl accident for 32 years, I met a huge number of people. I had many teachers, and I also was a mentor: I worked with engineers from St. Petersburg, Moscow, Desnogorsk, Voronezh, Kursk, Kiev, Siberia, and each has its own story. Many of my associates are no longer with us, only a fond memory of them and the memories of friends have remained.
I do not consider us heroes. No one would dare to condemn us – we ourselves came to Chernobyl and did what was necessary. Apparently, this was what we ourselves needed. Sometimes, hypothetically discussing the circumstances of my then life, I ask myself: would I go to liquidate the Chernobyl accident if I was not already connected to this land? And I answer: I do not know. Maybe we do not realize what FATE is, but I am firmly convinced of one thing: the bright army always opposes the dark army, and its name is LIQUIDATORS.
I stayed working in the exclusion zone and I work in Chernobyl to this day. Someone thinks that Chernobyl today is a black and gray routine, but it is not so. My division is engaged in the repair of measuring and control facilities for heating facilities, providing Chernobyl with water, and ensuring the stable operation of a complex of treatment facilities, a central boiler room and a gas station.
My colleagues and I supply heat and water to every house in Chernobyl in which people live today, those who organize the work of enterprises in the exclusion zone, and those that are related to the construction of a new safe confinement. Tasks are responsible and extremely necessary, only of a peaceful nature. All this is modern Chernobyl.
The important is made up of inconspicuous things
The employees of the Chernobyl Special Combine are responsible for their sometimes invisible work for the average person. I have never thought that I would meet people here who would exchange the smell of the kitchen and buns for landfills and cleaning entrances, streets … that is, to control all this. And there are such people in Chernobyl.
"… I am pleased when visitors, former residents of Chernobyl, come to us and state that it has become very beautiful here. We also see it. When the snow melts and the first flowers bloom, we try to do everything so that Chernobyl looks no worse than civilian cities, so for me, it is a significant part of life. Keeping the city in good shape is not easy, because the houses are already very old, some have not been renovated at all, there are problems updating the furniture.
However, we make sure that we have a clean one, and this is the most important thing," Elena Fedosenko, who has been working in the supply department of the Chernobyl Nuclear Power Plant since 1974, says. From the first days of the Chernobyl accident, she took an active part in eliminating its consequences.
We set up greenhouses at the plant. They are rather small and conventional greenhouses. They are located in the very center of Chernobyl. They function only due to the fact that real enthusiasts work for us. Here, we grow planting material for our own needs and some types of flowers such as roses, marigolds, which grows well, and we grow it. Those who have been living in the city for more than one year see that, starting in May, everything blooms with us until late autumn.
There is a wonderful House of Culture and Sports in Chernobyl, in which, besides exciting competitions and wonderful concerts, there is an exhibition hall, where, in particular, paintings by Leonid Odnolko, a Chernobyl artist who transferred his paintings to Chernobyl for the exhibition, are shown.
For me, Chernobyl is a native, close city. Therefore, taking care of its well-being is a joy for me. This place has become my homeland for more than 30 years of work in Chernobyl. I am not indifferent to what will happen to this land, to this area, that's why I continue to work here, where I was held as a specialist, where I met my wife, who also works here, more than 20 years ago. In the end, I like this work, it's not so often in life," Mikhail Bukov summarizes his memoirs.